Residency Training Programs
研修制度
留学生紹介 – 留学について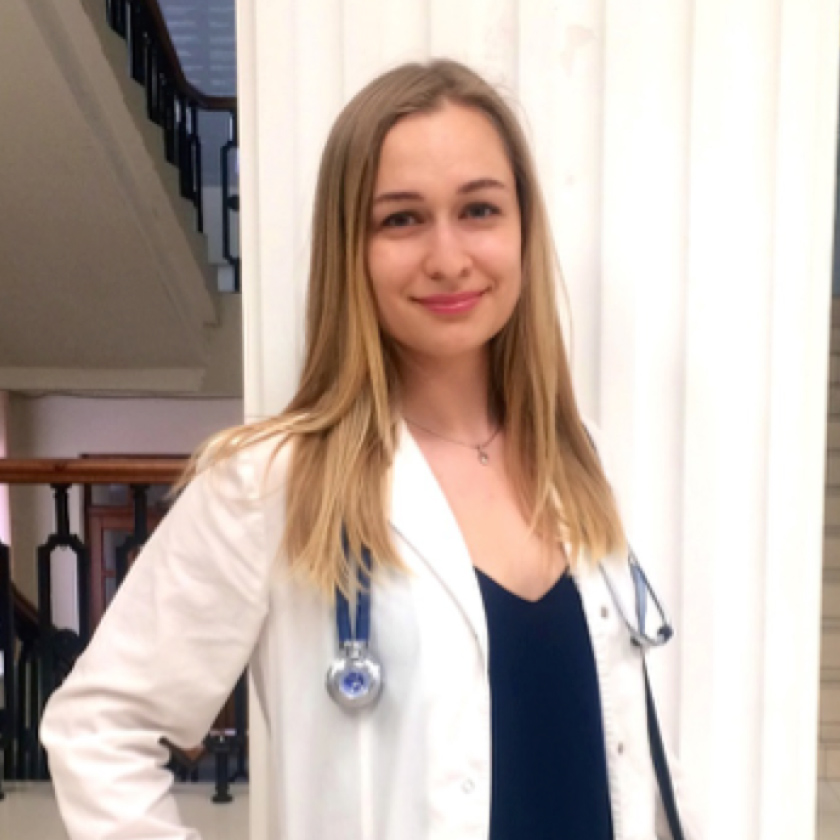 My name is Kseniya Palchunova, I`ve graduated from the Novosibirsk State Medical University in 2017, now I am a first year PhD student in Doctoral Program in Clinical Sciences in the Ophthalmology Department, where I am studying the molecular mechanisms of glaucoma.
My experience in the University of Tsukuba started from a clinical clerkship in the hospital, during which both doctors and residents impressed me with high professionalism and effort to share their knowledge. Then I decided to come to Japan as a graduate student for international study and was surprised again with a wide range of study directions of research that are conducted – from clinical ones to more fundamental.
I hope that study in the University of Tsukuba will help me to improve my clinical knowledge, organizational and data analysis skill, therefore, to build up the career in such a noble area as
medicine. Concerning everyday life in Tsukuba, in my opinion, it has everything for comfortable living and study. Great community of international students makes it easy to find friends, create an atmosphere of mutual help, development, teamwork. Moreover, the university offers a variety of services in support of education and social life.